College of Indigenous Futures,
Arts & Society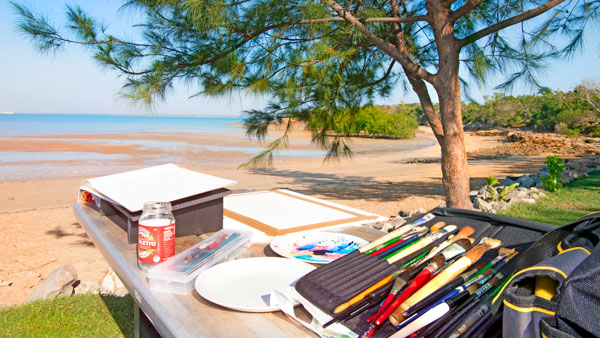 CDU WEEKEND
ART IMMERSION SERIES 2020
REGISTER NOW TO SECURE A PLACE!
It is time to immerse yourself in creative endeavours and try something new or maybe even further a professional practice. Begin or expand your artistic proficiency by choosing from one of our creative short courses offered by CDU. These short courses are run by artists who are specialists in their field.

Intensive courses on offer:

Weekend Art Immersion Series Dates:


August 22-23 – Printmaking woodblocks, Illustration 1, Botanical watercolour 1 and Adobe photoshop beginner
September 5-6 – Watercolour, Illustration 2, Printmaking Drypoint and Adobe Photoshop intermediate
September 26-27 – Botanical watercolour 2, Illustration 1, Screenprinting 1 and Adobe Illustrator beginner
October 3-4 – Advanced watercolour, Illustration 2, Screenprinting 2 and Adobe Illustrator intermediate


CDU Casuarina Campus Creative Hub,
Building Orange 9 & 11 and Nan Giese Gallery.

Price per courses: $250 plus recommended material (Materials list will be provided upon enrolment)

For enquiries and enrolment contact:

Jane Anderson
T: 08 8946 6386
E: jane-louise.anderson@cdu.edu.au

Throughout the weekend you will be provided with group tuition including one on one support in your selected course. Also, feedback and assistance will be provided alongside your progression in a safe and friendly environment to ensure you get the maximum benefit from your course.




Specialist Trainers for 2020 DRY SEASON

Dr Ian Hance - Intensive Watercolour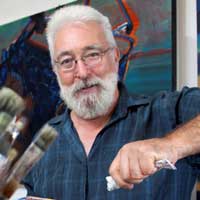 Ian Hance in studio 2016; credit Fiona Morrison
Course Overview: The course is designed to cater for beginners to advanced, as there will be students at varying skill levels and various age groups. There will be a strong emphasis on colour theory combined with traditional to contemporary techniques. Topics will include landscape, still life and development of ideas into abstraction with emphasis on development of an individual style.

Dr Ian Hance has taught watercolour courses for over 20 years chiefly in community centres in Victoria and more recently at Casuarina Senior College Night Classes. He has taught watercolour as part of VET and Higher Education degrees in visual art units at CDU. Watercolour has been part of his oeuvre up to completing his PhD and he has exhibited widely in Australia and has been invited to exhibit in the Pacific Rim watercolour surveys in China and Korea.

Shilo Milo – Illustration 1and 2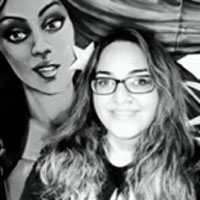 Shilo Milo
Course Overview:
Illustration 1: Day 1 Original Concepts, Day 2 Character Creation
Learn the basics of colour theory, composition and character design. Apply what you learn and create your own original pieces.
Illustration 2: Day 1- Welcome to the world of fantasy art and imaginative realism!
Day 2- Students will learn the basics interpreting a design brief, and learn new skills to create realistic otherworldly characters and mysterious portals to new worlds!
Shilo McNamee is an artist and illustrator born and raised in the Northern Territory. In 2008 she graduated from Charles Darwin University with a Bachelor's degree in Fine Arts. Shilo applies her traditional art training to a focus on traditional figure drawing and imaginative realism in illustration. Since graduating Shilo has been involved in the contemporary arts and cultural sectors in Darwin as an artist, tutor and administrator. Shilo regularly teaches oil painting, life drawing and illustration. In 2012 she started 'Darwin Life Drawing' and continues to run these classes on a weekly basis from Radio Gnome Records, the workshop and retail space that she opened with her sister in 2019 located in Darwin's super funky Air Raid Arcade!

Anastasia Maksimova - Botanical Watercolour 1 and 2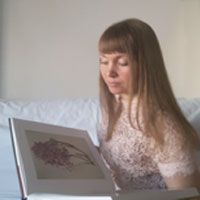 Anastasia Maksimova
Course Overview: The 2-day Workshop is the first in a series of creative meetings, where we are going to listen and to tell the stories about Flora through Botanical art. You will enhance your knowledge on colour, volume, light and shadow, composition. You will get acquainted with the peculiarities of botanical drawing and painting, nuances of field work and work in a studio. It could be useful for different purposes, from the creation of sketches for beautiful vintage-style floral journals to the great start on the way to famous botanical art exhibitions. Additionally, participants will have an opportunity to watch a presentation and to listen to the History of Botanical art and to take part in a discussion on the interconnection of Botanical art and environmental sustainability. Moreover, calm and deliberate work with magnificent and tender flowers as well as with juicy and fragrant fruits will fill you with happiness and harmony. As a result of the workshop each of you will have two self-completed watercolour paintings of a fruit and vegetables and the recommendations on the further independent work.

Anastasia Maksimova Botanical artist and PhD student on Botanical art and environmental sustainability. Member of Russian Botanical Society, Russian Society of Botanical Illustration, Botanical Art Society of Australia. Participant of national art exhibitions, an international project "Botanical Art Worldwide" and a number of sociocultural projects, devoted to plant biodiversity and conservation.

Robyn Frances- Printmaking with woodblocks and Drypoint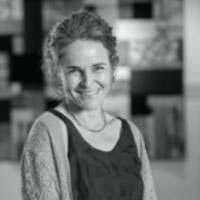 Image: Robyn Frances at the Octopus Story Camp 2019; credit Helen Orr
Course Overview:
22-23 August (Beginners – Woodcuts at Home.
This printmaking course is designed to get you started or reignite your past passion, and keep you going in the joyful art of wood-cuts. Robyn will teach you everything you need to know about preparing, designing, cutting and printing your very first or 'first in a while' woodcut print. The approach taken will be deliberately straightforward and versatile so that everything you learn you can easily apply again and again, in your own home.

5-6 September (Advanced) Mark Making with Dry Point.
This printmaking course is designed to convert your drawings to print and is suitable from beginners to advanced. Drypoint is a process where the marks of your drawing are scratched into a print surface. Day 1 we will cover mark-making and the intaglio print process. On Day 2 we will explore adding colour to your line work through colour roll and A La Poupee (colour-by-section application) techniques to explore the limitless creative potential of your drypoint print.

Robyn Frances is an artist with a multi-disciplinary practice across print-making, painting, installation, drawing and illustrated texts. Robyn has taught print-making and drawing for over 8 years, including at CDU (Alice Springs Campus) and community arts centres across the ACT. Robyn trained in print-making and drawing at the National Art School, Sydney and is currently undertaking her PhD by creative practice at the School of Art, University of Tasmania

Jocelyn Tribe – Screenprinting 1 and 2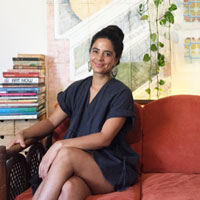 Jocelyn Tribe
Course Overview: This is an exciting introductory course to screen-printing onto textiles - for fashion, interiors or just for fun! Aimed at all levels and abilities, with access to the professional facilities of the print room at Charles Darwin University. During the 2-day weekend course, you will cover the full process from creating and selecting suitable artwork, to preparation of the screen and materials, through to the successful printing of your chosen design onto fabric.
Topics and activities include

Introduction to screen-printing terminology, facilities and processes
Creating hand drawn artwork
Preparation of screens for exposure
Printing using exposed and blank screens
Jocelyn is a Darwin based visual artist and a trauma informed independent contractor exploring themes of therapeutic mark-making and intuitive drawing. Her artistic narrative relays a mixed race identity based in Indonesian heritage and it's connection with Australia. Jocelyn offers a strengths-based approach toward community development that incorporates her professional practice from within the arts sector. She offers self-reflexive project management and workshop facilitation complimented by her lived and studied experience in cultural competency and intersectional awareness as a person of colour. Her work shows successful examples of engagement through cross-cultural collaborations between youth, artists and master practitioners within both urban and remote environments. Jocelyn also has expertise in limited edition prints and collections of art and craft throughout contemporary Indigenous Northern Australia. She is currently the Vice Chair of Tactile Arts Management Committee and wishes to incorporate decolonial practices into her governance style while acknowledging structural inequality built into organisational cultures, she has been based in NT since 2014.

Reza Shafaghati -Beginner and Intermediate Adobe Photoshop and Adobe Illustrator for Beginners and Intermediate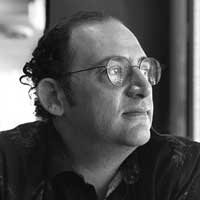 Reza Shafaghati, Image credit Reza Shafaghati
Course Overview: This is a hands-on Adobe Photoshop and illustrator course which will provide a fundamental understanding of the tools and software. Catering for beginners through to those with intermediate knowledge, students will cover a range of skills and techniques to enhance, manipulate and output images

Reza Shafaghati is a Lecturer in Design and Photography at Charles Darwin University with over ten years' experience as a professional graphic designer and communications specialist. Reza has over 5 years' experience in teaching graphic design, visual arts and photography at CDU and in Tehran universities. In 2018 and 2019 Reza assisted judging the Australian Teachers of Media Photography Award and will share many of the tricks of the trade during this course.

Enrolment information

Online Enrolment will require upfront fees. All classes require a minimum of 10 to run with a maximum of 12 in each class. Classes are subject to cancellation if there are insufficient numbers and all paid monies will be fully refunded. Full student refunds can be issued up to six weeks prior to commencement; however individual classes will not be refunded due to nonattendance. Late registrations will only be considered if the maximum class has not been reached by the enrolment dates.

Skill levels required
All classes will cover the fundamentals of the technical knowledge required. Students will be encouraged to work at the level they are comfortable