Introducing, Blackboard Collaborate 12.6, available from Summer Semester 2014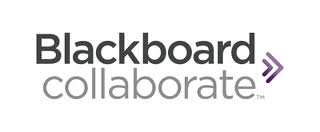 Blackboard Collaborate is Learnline's online classroom and web conferencing utility. This release, while predominately a maintenance release brings a significant enhancement, the Windows Launcher utility. While Macintosh users had had access to this utility for some time, the Windows Launcher removes the requirement for a system installation of Java.
The Launcher bundles a version of Java in the application and removes the requirement completely for Blackboard Collaborate participants.
From Summer Semester the Windows Launcher and Mac Launcher will be required to join and moderate Blackboard Collaborate sessions.
Please note: for participants on-campus at CDU work is being undertaken to install this utility in both staff and student environments. For those off-campuses, you will be required to download this utility to join Blackboard Collaborate sessions from November 10. To prepare for sessions it is recommended that you download and set up the Launcher ahead of time, as it will take 10 -15 mins to install, configure and prepare your computer.
For more information and installation instruction please see the Blackboard Collaborate Quick Reference Guide.
Launcher download
To download Launcher directly:
On Windows:
https://na-downloads.elluminate.com/bcl/win/BlackboardCollaborateLauncher
On Mac:
https://na-downloads.elluminate.com/bcl/BlackboardCollaborateLauncher
Resources
Blackboard Collaborate On-Demand Training Series
http://www.blackboard.com/Platforms/Collaborate/Services/On-Demand-Learning-Center/Web-Conferencing.aspx
Blackboard Collaborate Support
http://blackboard.force.com/btbb_publichome?dfprod=Collaborate
Blackboard Collaborate Participant Orientation
http://www.brainshark.com/blackboardinc/vu?pi=zGLzYw5XBz35Sgz0
Mobile Access
For expanding opportunities for mobile learning Blackboard Collaborate mobile access supports Android devices, iOS devices and Kindle Fire. Students using iOS and Android devices are able to access most Collaborate functions (video is currently not supported) with just a swipe or a tap, including:
Viewing the Whiteboard content
Viewing a shared Application on another user's desktop
Accessing Breakout Rooms
Sending and receiving Chat messages with the entire room
Listening to the session audio and talking with others
Responding to Polls
Raising their hand for questions or comments
View or download recordings of previous sessions in MP3/MP4 format  to  mobile devices.
Download a mobile version of Bb Collaborate now from your favourite store
Note: Bb Collaborate Mobile access is not yet available for Windows Mobile devices.
For further information for Students see the Student Support Site.