Blackboard Collaborate 12.5 even better!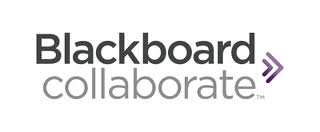 CDU is excited to announce the new Blackboard Collaborate 12.5 available now!
Blackboard Collaborate is Learnline's online classroom and web conferencing utility. This release brings some new features and enhanced user experience.
Mobile Access
For expanding opportunities for mobile learning perhaps the most exciting enhancement is mobile access now supports Android devices and iOS devices. Students using iOS and Android devices are able to access most Collaborate functions (video is currently not supported) with just a swipe or a tap, including:
Viewing the Whiteboard content
Viewing a shared Application on another user's desktop
Accessing Breakout Rooms
Sending and receiving Chat messages with the entire room
Listening to the session audio and talking with others
Responding to Polls
Raising their hand for questions or comments, and
View or download recordings of previous sessions in MP3/MP4 format  to  mobile devices
This is a student-facing enhancement designed to increase accessibility. Staff will still need to moderate their Collaborate sessions through a web browser.
Download a mobile version of Bb Collaborate now from your favourite store:
Note: Bb Collaborate Mobile access is not yet available for Windows Mobile devices.
Introducing Blackboard Collaborate ™ Launcher for Mac OS 10.8.4+ systems (Mountain Lion)
The Blackboard Collaborate™ Launcher is a new utility for Mac OS 10.8.4 or later users. It resolves Java issues Mac users were experiencing when launching Blackboard Collaborate web conferencing sessions and recordings.
For more information see – the Blackboard Collaborate Support Hub
Improved Accessibility
Support for JAWS versions 13 and 14 with the Java Access Bridge version 2.0.3.
Other product enhancements
Other enhancements in Collaborate 12.5 are predominately moderator related and include:
Chat
Moderators can now disable/enable Chat emoticons for everyone in the session with the new Enable Emoticons option.
Permissions
Moderators can now grant or revoke permissions with a single click by hovering their mouse over an individual's name in the Participants list to display their permissions and clicking on the icon of the permission they wish to change.
Resolved Issues
Some issues with auto-scrolling in Chat have been resolved. Auto-scroll now resumes after you scroll to the bottom of the conversation pane and no longer turns off when you start an Application Sharing session.
When typing Chat messages, focus no longer shifts to the Room conversation tab when certain events occur.
Application Sharing no longer crashes Web Conferencing on the Retina 10.7.4 MacBook Pro.
The flickering behaviour in the Whiteboard Text Editor tool has been reduced.
Recording markers are now properly displayed (no longer show "Not yet available...").
Quizzes in multi-byte languages can now be loaded and displayed correctly.
The Clip Art library is now displayed properly.
For further information for CDU Staff, see the CDU Staff Learnline Resources Hub.
For further information for Students see the Student Support Site.